Embassies and Consulates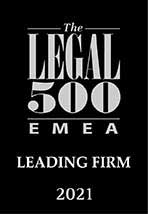 Russell Advocaten has served as trusted advisor to many Embassies, Consulates, Diplomats and expats over the past decades. We regularly organize workshops on Dutch law for Embassy personnel and expats. We gladly provide legal advice to Embassies, Consulates and diplomats on:
Diplomatic immunity
Diplomatic inviolability
Vienna Conventions on Diplomatic and Consular Relations
United Nations Convention on Jurisdictional Immunities of States and Their Property
Employment law and dismissal of personnel hired in the Netherlands
Sick personnel (rules, procedures, arbo-contacts)
Buying, selling and leasing of Embassies and Ambassadors' accommodation
Attachment, garnishment, execution
Legal position of expats in the Netherlands
Besides, we work for companies from the sending state in corporate legal issues.
Rendering legal advice to Embassies requires specialized knowledge which is part of the standard service at Russell Advocaten. We know from experience what problems foreign Embassies and Consulates in the Netherlands might have to face. More information can be found at our website for Embassies and Consulates, www.embassydesk.nl.
Our specialized workshops for Embassies have become well-known and much frequented by representatives from diplomatic missions of all continents.
Russell Advocaten contributes regularly to Diplomat Magazine. Here you can find our publications.
Embassy desk
If questions or issues arise, you can contact the specialized embassy desk at Russell Advocaten: embassydesk@russell.nl; +31 20 301 55 55. If you would like to meet one of our specialist lawyers, we will gladly arrange a meeting at your offices.