Art and law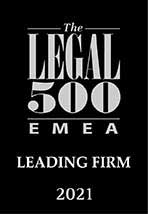 International art dealers, collectors, and museums from around the world seek the advice of Russell Advocaten in disputes relating to authenticity of works of art, such as paintings, drawings, etchings, and sculptures of both old and modern art. Clients seek the advice of our lawyers in specific questions, such as auction purchase, consignment, or resale right. Russell Advocaten is internationally renowned for being one of the most important specialists in the field of art and law.
War-looted Art (e.g. during WW II)
Restitution
Purchase of Art on Auctions
Taxation
Wet tot Behoud van Cultuurbezit (Cultural Heritage Preservation Act)
Insurance (Theft, Damage)
Unidroit Convention
Recommendations
Legal 500 2020 – Dispute resolution: Commercial: "The 'experienced and dedicated team' at Russell Advocaten B.V. is singled out as the 'best Dutch firm specialised in art law', providing 'specialist knowledge', as well as 'in-depth advice'. The practice advises clients, among them art dealers and auction houses, on matters regarding trade and ownership of works of art. Other sector specialisms include fashion, luxury goods, and real estate. Practice head Paul Russell is 'a best-in-class art lawyer' with a wealth of experience in international litigation."
Russell Advocaten is a member of PAIAM, Professional Advisors to the International Art Market.
More information can be found at our website on Art and Law, www.artandlaw.nl.