Litigation, arbitration and mediation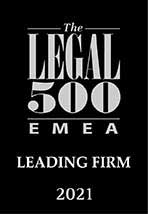 Russell Advocaten has a strong team of specialist litigators (corporate litigators). Our lawyers assist clients when disputes have arisen or are likely to arise, both at national and international level. Russell Advocaten is also highly specialized in the areas of alternative dispute resolution (ADR), such as arbitration and mediation. Our law firm has a registered mediator. Where necessary, we can bring in one of our external mediators.
We gladly support you in legal proceedings on:
International litigation
Attachment and the right to levy execution
Interlocutory proceedings
Civil proceedings before the Enterprise Section, Right of Inquiry
Cassation
Jurisdiction advice
Out-of-court settlement negotiations
(International) Arbitration
Procedures before the Dutch Arbitration Institute (Nederlands arbitrage instituut, Rotterdam)
Procedures before the Council of Arbitration for Building Issues (Raad van Arbitrage voor de Bouw, Utrecht)
Binding opinion
Restitutions committee
Mediation
Mediation counselling
Divorce mediation
Disciplinary rules
Recommendation
Legal 500 2020 – Dispute resolution: Commercial: "The 'experienced and dedicated team' at Russell Advocaten B.V. is singled out as the 'best Dutch firm specialised in art law', providing 'specialist knowledge', as well as 'in-depth advice'. The practice advises clients, among them art dealers and auction houses, on matters regarding trade and ownership of works of art. Other sector specialisms include fashion, luxury goods, and real estate. Practice head Paul Russell is 'a best-in-class art lawyer' with a wealth of experience in international litigation."
Russell Advocaten is a member of the Nederlandse Vereniging voor Procesrecht. The law firm has a certified mediator.